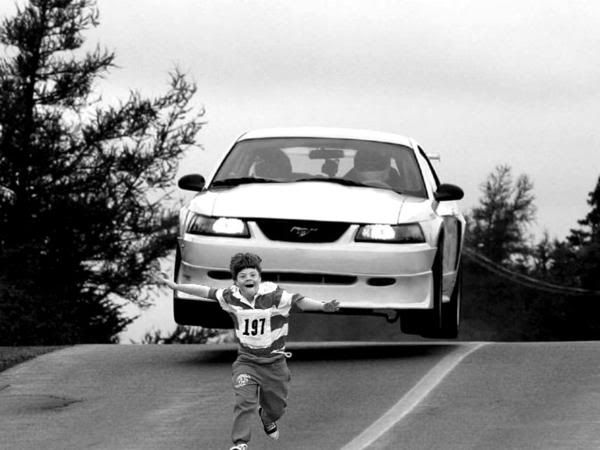 I'm listening a lot lately on how an entrepreneur should start with his own business. There are many books written on this topic – some of them hit the point really good. It's funny how everyone tells you how to get organized, how to be more efficient, how you should prepare for changes, how to focus on important stuff and not loose your vision out of your site. I mostly agree with stuff like that as they bring some experience from different point of view, but mostly that is how in general it works and what are the main concepts on running your own startup.
But I'll try to put it from a different (reality) angle.
You must be crazy!
If you decided to start your own business, you have to be a little bit nuts. Let's say that risking significant amount of money and time, and along with that getting a loan from you parents (risking their life savings too) and making other people to trust you and follow you in your "perfect" business idea …is kind of nuts!
It won't be as you planned it. No way!
You will make a lot of predictions and be convinced you covered it all. Well you probably haven't covered more than 10%. You can't imagine what is waiting for you behind the curtains. Everything looks great, but just wait until you get struck buy doing 10 things at the same time and realizing that none of those 10 things is what you planned you will be doing in your brand new company.
It will hurt!
I'm not saying someone will kick your ass (even though you never know), but it will hurt when you have to spend 80% of what you have on marketing, it will hurt when each day you realize there is some expense you haven't planned for, it will hurt in those first months watching your company creating only expenses and getting a crumbs of revenues and it will also hurt when you hope another coffee will get you back to life after few sleepless nights.
Finding the right employee is a nightmare!
I'm not saying there are no good people to work with, but the thing is you can't pay them in the beginning. You have to take care about your expenses, but also you need someone to do the job – true, not easy at all! After some time spent trying to do everything on your own, you will realize there is no way you can continue like that. You decide to get a person to do a part of your job …but you don't know anyone good and affordable to it. Well that's what I call survival and that's what being an entrepreneur is all about – trying to find almost impossible solutions. When you find the right person, many of you will be tempted to give company shares instead regular salary (since your cash resources are already so miserable you can cry when you see the account balance), but be careful to not give too much shares (it doesn't feel good to have an ex-employee owning 20% of your company) and try to agree that shares you give are transferable only if that employee remains in company 2-3 years or so.
I have such a good product and no one wants to buy it! Grrr!
That will be your regular sentance in the beginning. Prepare for that. That's what literature calls – brand …or in your case "no brand". In the beginning you will not sell the product because it's good, you will sell it only if you sell good. I see this as a regular problem for many "one-man show" startups. You are a technical person that can create a technical miracle, but no one understands why do they need it or why should they buy it. Most of entrepreneurs are bewiched by how good their idea is and they are focused on creating that "miracle", and not thinking enough on how to increase the revenues now …and after all do I really need to completely create that "miracle" to start earning or maybe I just need some part of it that costs me a lot less for now?
At the end, I don't want to demotivate you. I'm just trying to point out that there are many forces that will work against you when you start with your business and there is a good chance you will not succeed with that idea. But if you don't try you won't succeed! So those who run against all odds are those who make it at the end – some of you will succeed with the first idea you start, but some of you will make it after trying 10 times. Both ways a good!